Nobody knows exactly what questions will be on the IGCSE Business paper but we can predict the question words that are guaranteed to come up in EVERY single question.
That's because Cambridge tells us the 8 command words that they will use in your IGCSE exam.
What are Command Words?
Command words are the "question" words the examiners will use in IGCSE. There are 8 in the 2020 specification ranging from short answer definition questions to longer structured essay questions.
And because command words or so crucial to your success I have created this infographic available free to download above.
Define
DEFINE means to give the exact meaning of a term or concept.
Define the term 'public sector'
The part of the economy owned and controlled by the government.
For example, government-controlled schools, police or the army.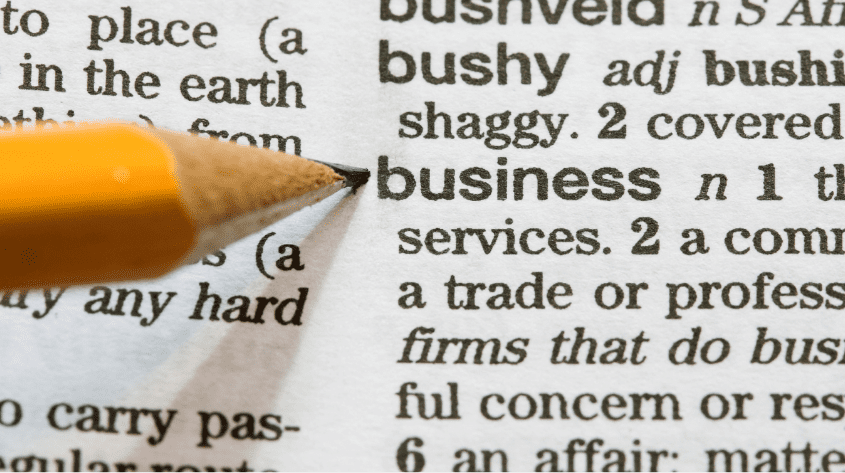 Explain
EXPLAIN means to make clear meaning of concepts or relationships between concepts. May require application (details from case study).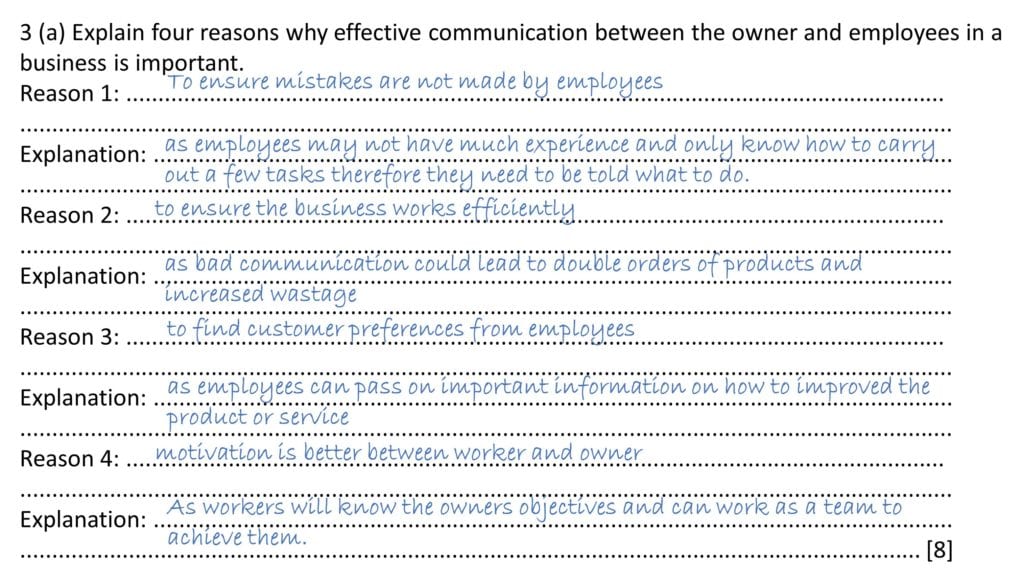 This is an example of an 8 mark paper 2 question. First, give the reasons why communication is important. Then explain why.
Calculate
CALCULATE means to work out from given facts, figures or information in case study.
This is an example of a short calculation from paper 1.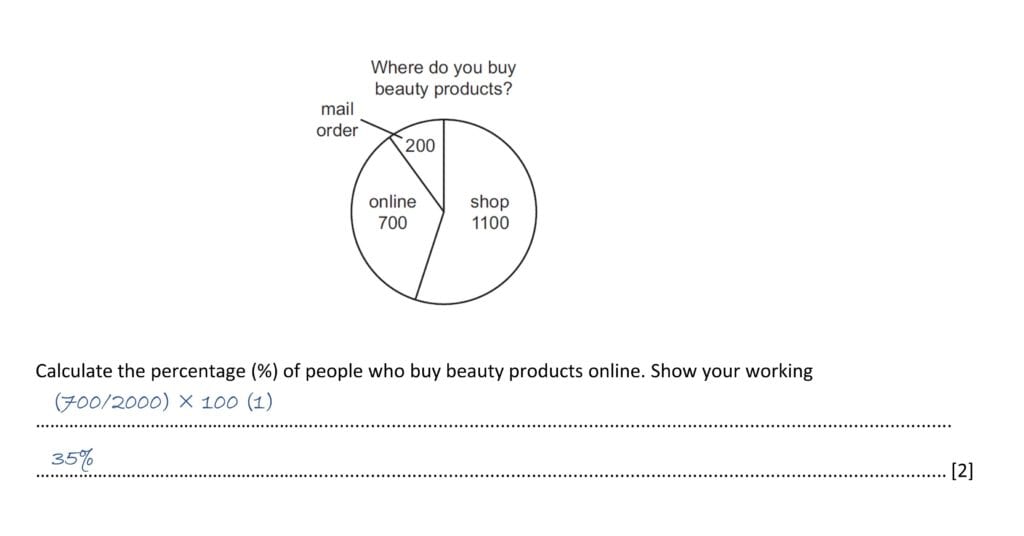 As you can see you only need basic evidence of working out the calculation. If you have the correct answer with no working you will still get the 2 points, but showing your working out gives you insurance of 1 mark from this question.
Identify
IDENTIFY means to name select or recognise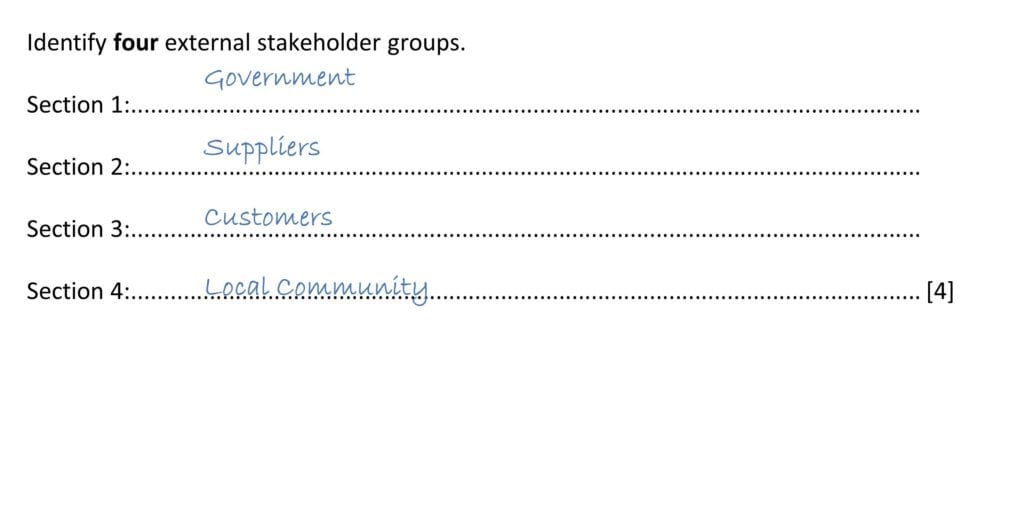 State
STATE means express in clear terms

Outline
OUTLINE means to set out the main points. Here we see a 4 mark example from paper 1.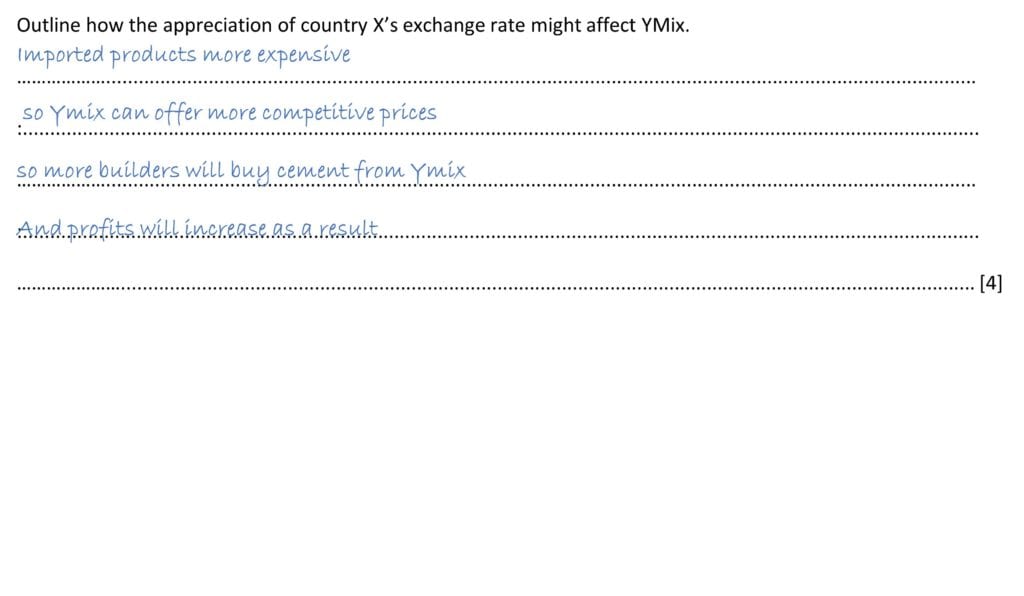 In this 4 point question from paper 1 it asks for the answer to be applied to Ymix, so we give 4 points and make sure two are in context.
Consider
CONSIDER means to review and respond to information.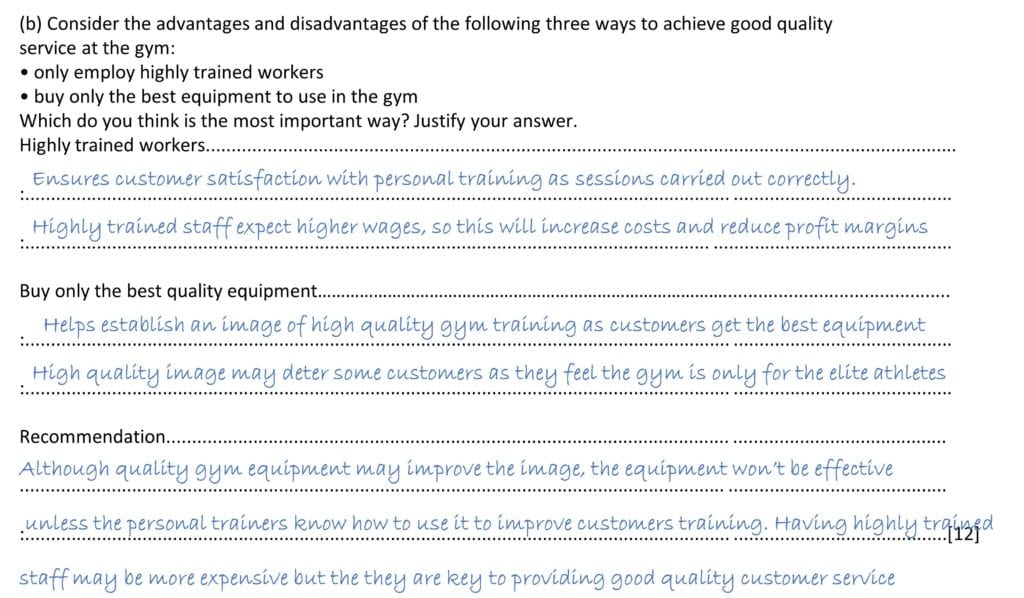 In this question from paper 2, after you must consider the advantages and disadvantages of different services for improving quality at McGregor's Gym.
Justify

JUSTIFY means to support a case with evidence or argument.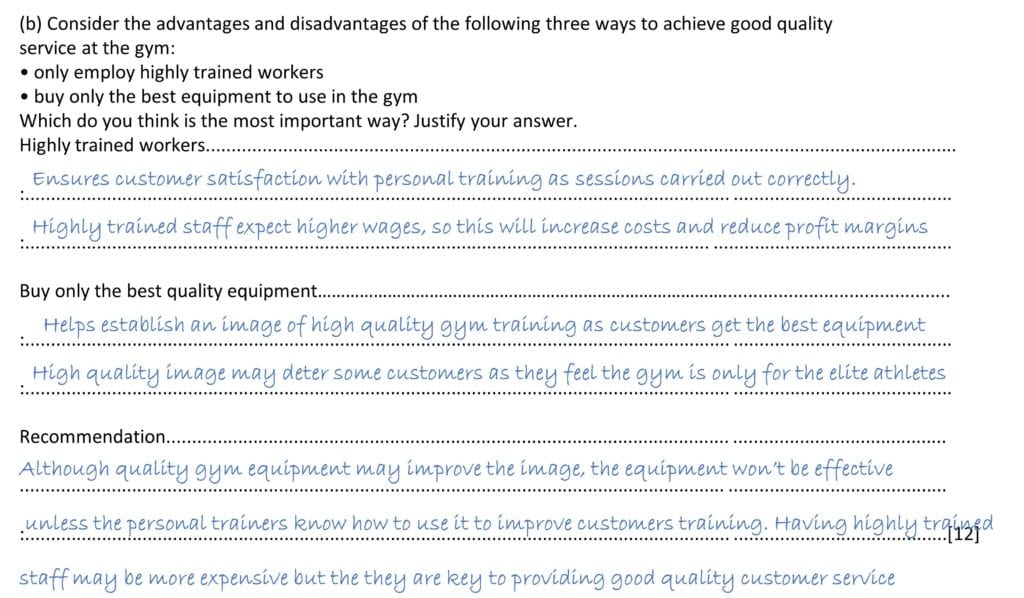 To respond to the command word "justify" we have to make an argument, supported by evidence, as to why one way is better than another. In this paper 2 question we see a justified recommendation for personal trainers at Geoffrey's Gym.
---
FAQ
How many command words are there in the IGCSE Business?
There are 8 command words in the IGCSE Business.
What are Command words in IGCSE Business?
Command words are the "question" words the examiners will use in IGCSE.
What are the 8 command words in IGCSE Business?
The 8 command words are Define, identify, calculate, explain, outline, consider, state and justify.